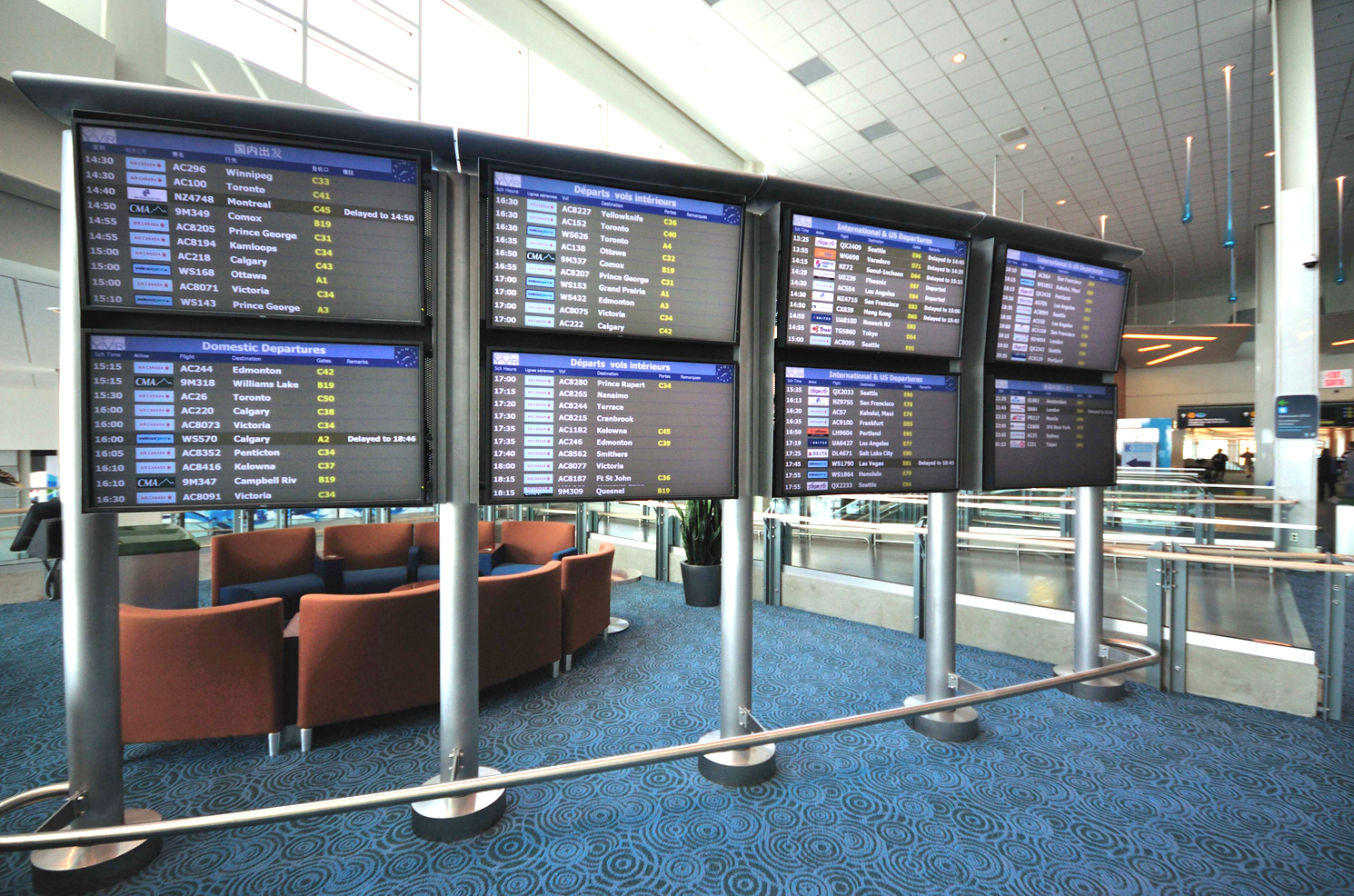 About the Project
In 1999, the Vancouver Airport Authority was considering a change to their Flight Arrival and Departure Information Screens. At the time the change from the three-color CRT monitors to the new flat panel display screens was a large canyon to jump. It would provide the opportunity to better serve the travellers through the addition of more content: including passenger information, multi-color cues, messaging and advertising. There was nervousness around this project as this no other airport had attempted this change and the older screens while not modern, processed passengers to their flights in less than 2 seconds.
I was commissioned to "rethink" the flight information screens while not compromising the ease of wayfinding.
After a successful launch, I went on to design the interfaces of over 10,000 screens, including some of the world's first touch interactive check-in kiosks, dynamically changing language wayfinding signage based on flight origin, check-in counter displays, baggage claim screens and a 30′ custom hall LED board. These projects combined helped YVR win #1 Airport in North America and #2 Airport in the World 3 years in a row.